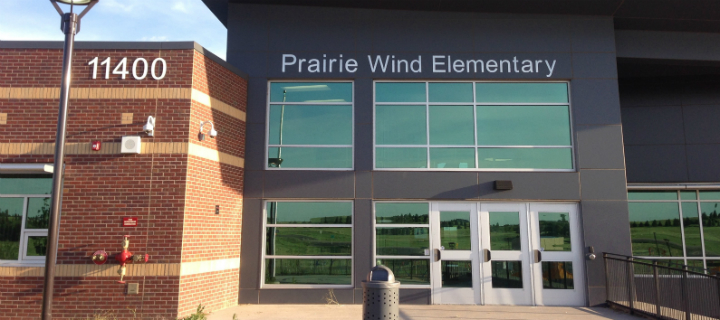 Brian Aragon, Principal
Select Contact US above for online directions to the school.
Phone: 307-771-2340
Fax: 307-771-2345
Email: prairiewind@laramie1.org
11400 Yellowstone Road Cheyenne, WY 82009
Principal's Page
3 months ago
Prairie Wind Community,
My name is Brian Aragon, and I am humbled to be selected as the next principal at Prairie Wind Elementary School. I look forward to serving this community. I want to take a moment to let you know who I am so that we can begin to build relationships with one another throughout your child's educational career at this amazing school!
Professionally, I will be entering my 18th year in education. I graduated from the University of Wyoming. From there, I taught first and second grade at Trails West Elementary in Denver, Colorado. I earned my master's degree from the University of Phoenix and moved to Cheyenne. Upon returning to Wyoming, I worked at the Wyoming Department of Education as a School Improvement and Accreditation Consultant. I was missing something over those years and made the decision to get back to work with students as a Behavior Intervention Specialist at Jessup Elementary. The opportunity to gain experience in administration came after one year at Jessup. I have been fortunate to work as an Assistant Principal at Central High School for the past four years.
I want to share a little about me personally as well. If your student has been to a UW sporting event, it is highly likely they have seen our mascot, Pistol Pete. They may be excited to know that while I was in college, I was Pistol Pete! Following college, I found the love of my life. Shalley and I have two children and two golden retrievers. My family loves to be outdoors camping and fishing, and we enjoy all things sports.
I just want to say once again that I am looking forward to this opportunity. This year is going to be full of relationship building, positivity, celebrations, and student achievement. One of the first things I want us to review is what being "All in" means for all stakeholders involved with Prairie Wind. I am excited to begin this journey with you, our wonderful students, and our incredible staff!
My best,
Brian Aragon
We are ALL in!
A big THANKS to USA Tax for providing our students with new playground balls/equipment and gift cards for grade level incentives!
Our Mission Statement: We are in the business of growing students and each other. Our Vision: We are ALL in - students, staff and families.
Collective Commitments: Actions that Drive our Beliefs..... We celebrate our work together one for all, all for one. We are engaged in our learning. We are collaborative and are a cohesive team that will work together to focus on our students. We are kind and respectful to our PW community. We are professional. We have high expectations of ourselves and students. We display confidence, and a feeling of pride. We provide positive family interactions. We ensure detailed lesson plans, provide consistent and timely feedback for our students. We ensure a calm atmosphere for students, staff and stakeholders. We share our "I Can" statements. We are kind, smile and laugh. We see the good, pause, presume positive intent. We recognize, celebrate and appreciate others-We say "thank you". We are listeners. We are always striving for better, bigger, safe wanted and committed.

Parents/Guardians-one site to make payments on lunch accounts & fill out Free and Reduced meal applications.
Prairie Wind PTO
15 days ago
Please join us for the next Parent Teacher Organization (PTO) meeting
Wednesday, April 12th at 4:30 pm
in the Prairie Wind School library.
Why should you come to a PTO Meeting?
☼ You can learn how your child and Prairie Wind School benefit from the work of the PTO.
☼ Positively impact the learning experience of all students at Prairie Wind Elementary.
☼ Be the first to hear about important news and upcoming events at the school.
☼ PTO helps bring together home and school so that parents and teachers collaborate!
Sorry, but there was nothing found. Please try different filters.